Accommodation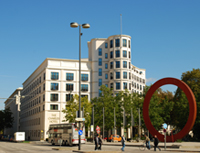 Registration for the meeting does not include accommodation, and conference participants are asked to make their own arrangements.

Try the list of hotels with special rates compiled by the Münchener Hotelverbund GmBH (external link)!
Additional options for accomodation can be found at http://www.muenchen.de/hotel.
Munich is a busy and expensive city, so early booking is highly recommended!